Publishers are notoriously slothful about numbers, unless they're attached to dollar signs - unlike journalists, quarterbacks, and felony criminal defendants who tend to be keenly aware of numbers at all times.   ~~Hunter S. Thompson
A Few Ideas: Found a fan or a person touched by your writing? Had a rejection when a company changed owners? Had a story snapped up by two publishers at the same time? Had a story that was published twice rejected by a contest that accepted reprints? We want to hear about your unexpected adventures in the writing world.
You Can't Make This Stuff Up
We want to share your stories about your publishing journey and your writing life here.

Write to entertain, to enlighten, and to advise (but not preach). Write to share your gratitude, amazement, and disbelief.

Share the good, the bad, and the silly, but don't share them all in one submission. Write your piece like a blog post or a short-short story. No epics.

Also no fiction here. These are real-life stories ranging from 250 to 750 words. Less is more. Make your point clearly and move on.

Who knows what your experience might inspire?

New submissions will be added quarterly.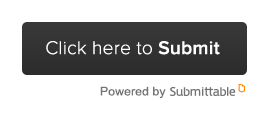 Your $6.00 submission fee covers our time, possible editing, and the decision-making process. You get a credit for your resume plus a brief bio and the satisfaction of sharing your experience.
Also, if we publish your piece, your submission fee will be doubled and returned.

The Killing
By Clara Klein

They killed me. With a single move as slick as the pages of the magazine itself, they knocked me off. The magazine had actually solicited the story from me, then at the eleventh hour, turned around and killed it. "It doesn't fit," is what they said. What does that mean? It didn't fit in with rest of the issue? It literally didn't fit into the issue length-wise? I'd had plenty of rejections before, but this was my first kill, and it made me feel different. Usually, when I get rejections, I can brush them off and relegate them to the notion of "increasing my odds of acceptance." But to spend four months on travel and research and countless hours writing and rewriting, and then be terminated at the last second… that made me feel betrayed. After all, when I answered their call to write the article, they were excited to have me write. They liked my style and my other work, and told me that I was "spot on" as I checked in with them through the writing process. Spot on and knocked off. It was as though I was baited in and made to stand on a pedestal with a bulls-eye right behind it. How could they do that to me? Was I being lied to the whole time?

When I submitted my final draft to them at deadline time, I waited for a bit, then inquired what their thoughts were, as I hadn't heard back from them. Did it need editing, I wondered? Hesitantly, the editor relayed the news that it was not going to be included. I didn't know what 'article kill' was at the time, but I quickly learned the term for what had happened. Evidently it happens often enough. It's just another kind of rejection, but with the losses so much higher, because of the investment made. That's why it hurt more. You are drawn in close and establish a mutual level of trust, then WHAM. Left whirling from the spin of events, confusion sets in and you don't know what to do.  

As with any death, there is a grieving period. Disbelief was the first phase of my grief. "How could this happen?" "I can't survive this" was the second thought I had. I thought it was the ruination of me. Belief in myself took a dive. "I worked so hard and it didn't matter." Could I write anything worthwhile again?

It became important to seek out sources of support. So I found inspirational quotes and books about writing. I researched writing classes, retreats, workshops, and conferences. This was nothing new to me, but at this point it was being done with the intent of survival. Eventually the muse came back. And with its physical presence in posters and various writers' talismans placed about my writing place, I felt that it could protect me.  

After the shock of the assault wore off and I strengthened my resolve, I submitted the piece to other publications. I submitted it again and again. Maybe my desire for vindication drove me. It took four years, but I finally got the story published in another venue. The only down side was that the story ended up being a little dated. Still, I feel that I have triumphed over a bad tumble, and it has reinvigorated my confidence.  

Here is my afterthought of the killing experience:  I just would have liked to have known more detail about the decision to kill. Was it because of space or style? And why wait until the last minute? Should I ever consider submitting to this publication again? Knowing these answers could help me better prepare for a reoccurrence in my writing career. In any case, I've developed a bit of mental armor for facing the possibility of this type of rejection again. The killing of an assignment does not equal death of the writer. Yes, the experience cut off a piece of me, but they cannot kill me or my dream. Go ahead and put me down, but I will fly again.  My dream will live on, because it is part of my spirit.  
+++

Clara Klein writes about life as she sees it, and as it's happened to her. She dallies in poetry, prose, essays, and prayers. She write to purge negative feelings and experiences, but also to inspire with the positive ones. Writing for almost 30 years, she likes to cover eclectic themes.
Comments I Could Never Have Made Up
By B. Lynn Goodwin
Never Too Late: From Wannabe to Wife at 62 was launched on December 20th. I'm grateful for help from my publisher and editor as well as my husband's allowing me to write my truths about him. Every author does not have that luxury, I know.

My acquisitions editor at Koehler knew me from a Flash Fiction or Flash Memoir Contest in 2015. She recognized my name which helped, but she also knew this was a story she'd never seen before, and that's what she told John Koehler when she encouraged him to offer a contract. I still glow from that comment. So many people were afraid to try to market it. I admit that's been difficult, but I keep persevering. My husband would say, "You don't lose until you quit trying.

Here are some other things people have said in their reviews on Amazon:

"Great book--I loved the story and the voice. It's honest, funny, clear headed, a wonderful, inspiring book about finding love and learning to embrace it wisely." – Carolyn Sherman

"Written in an easy to read, page turning manner. Loved it!"  --Stacy Thompson

"This story was extremely entertaining. I especially loved the humor and the struggles that Lynn faced as she acclimated into a new and unique relationship."  --Wendi

"This was a good book for me to read right now. I'm single and just reading this gave me peace about my own journey in the romantic department."    --Nicole P.

"Although few women will marry for the first time at the age of 62, and even fewer will meet their mate via CraigsList, this book nevertheless provides insights that are relevant for most of us. The author challenges us to critically examine our approach to relationships: How to guard against the loss of independence. How to scrutinize what it is that we truly want for ourselves and from others. How to define the line between compromise that is productive for both parties and that which sacrifices deeply held principles…."      --L. Kain

        
I love these insights. If I hadn't kept looking, I would not have found the right publisher. The journey is not over, and I am grateful for that as well.

Never Too Late: From Wannabe to Wife can be ordered through your nearest indie bookstores. You can also purchase it online at Amazon, Barnes & Noble, and probably at some places I don't know about it. If you read it, I'd love to hear your reaction.
+++